A new underground tunnel has been discovered in the world's largest cave Son Doong in Quang Binh Province, attendees heard at a press briefing  in Hanoi on the latest diving expedition inside the cave.
GENERAL CAVE EXPLORATION HISTORY FROM 1990 TO 2019 IN QUANG BINH PROVINCE
The British Vietnam Caving Expedition Teamhas been exploring caves in Vietnam since 1990 until present.
In Quang Binh which is the most important area for cave exploration in Vietnam, 350 caves have been explored and mapped. The 4 main systems explored in Quang Binh are the Phong Nha cave system 94km, the Hang Vom cave system 55km, Nuoc Mooc cave system 23km and outside the National Park the Tu Lan cave system 25km.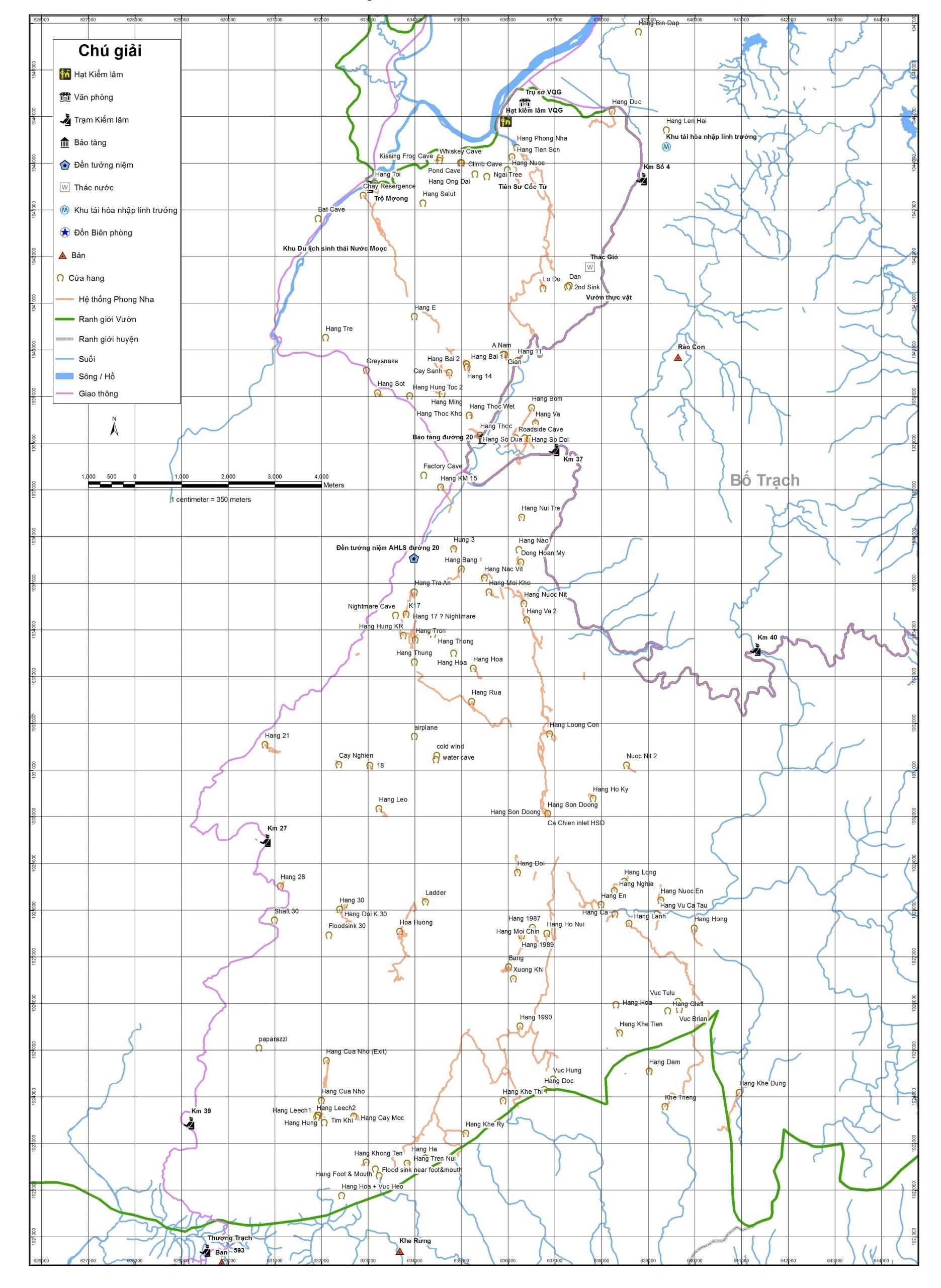 These systems have some of the best caves in the world including Son Doong Cave the worlds largest cave, Hang Khe Ry the world's longest river cave and the longest cave in Vietnam and Hang En the third largest cave in the world. The area is not fully explored and many more caves will be discovered in future years.
Many of the caves are in the World Heritage site of Phong Nha Ke Bang massif which is one of the largest area's of limestone in the world. The limestone rocks are around 450,000,000 million years old, the oldest in South East Asia and very well protected by the National Park. This area is very special yielding some of the best caves yet discovered in the world and probably the best caving region in the world.
A number of the caves under strict control are used for adventure tourism and in fact Quang Binh is the fastest growing tourist destination in Vietnam because of this and is locally known as the kingdom of caves.
Below are the details of caves have been found in Quang Binh until 2019.